Hey everyone!
EHX has a slick new guitar effect pedal called the
Super Pulsar
, a Stereo Tap Tremolo.
The reason
Molten Voltage
is excited is that they included a 1/4" tap jack, which means you can sync the Super Pulsar to MIDI Clock using our
CTL-Sync pedal
!

We've also just added the
TC Helicon VoiceLive 3
to our
list of effects that can sync to MIDI Clock
.
If you don't have a MIDI controller, our
Master Control
generates MIDI Clock, stores tempos, and sends out program changes to call up presets.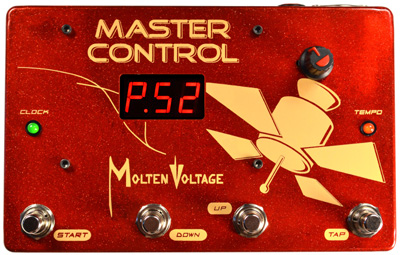 If you have a clockless MIDI controller,
Tempode
is a terrific add-on, since it seamlessly merges MIDI Clock with the information coming from you controller.
Tempode
also stores the tempo for 128 MIDI programs!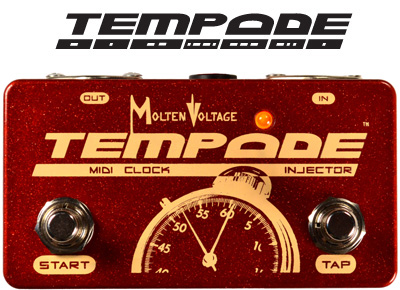 Clock on!
.:. Bill